Event Furniture Lake District
Few places in the UK can compete with the beauty of the Lake District.  Renowned obviously for its scenic lakes but also for rugged fell mountains and, quite simply, outstanding natural beauty, the Lake District is the perfect setting for countryside weddings.  There's also the picturesque towns for Kendal, Ambleside and Keswick to throw into the mix as destinations. Lake District event hire, therefore, is a popular choice for weddings.
Whatever your type of event, whether it's a marquee wedding in the Lake District countryside, a tipi wedding in a farmer's field, a food festival or a music festival in gorgeous surroundings, you'll be able to find the temporary event furniture hire Lake District you're looking for right here at Blue Sky Event Hire.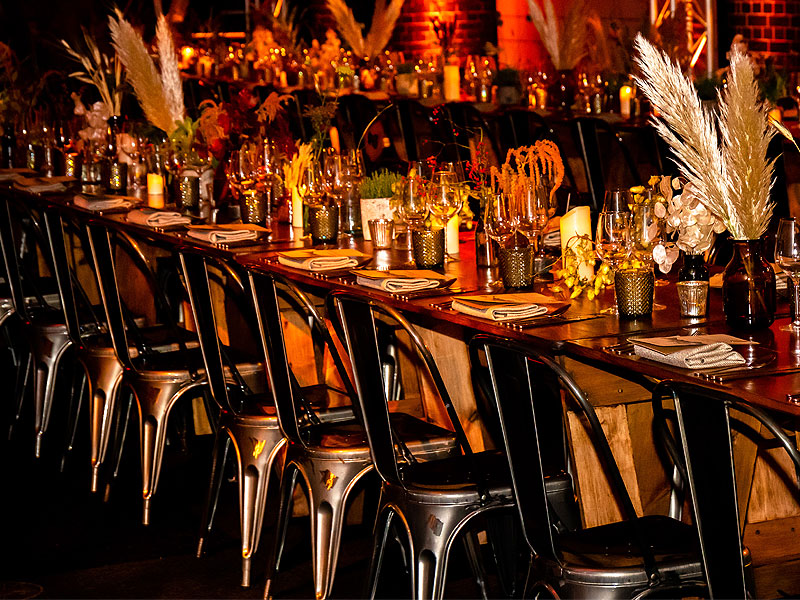 Outdoor events such as food festivals, country shows, carnivals and music festivals, for instance, often call on our range of outdoor furniture such as patio tables and chair sets, commercial BBQs, patio heaters and outdoor rattan furniture sets, for example, so that guests can be seated comfortably to enjoy their surroundings.
Weddings, on the other hand, will mainly be drawing on our range of chairs and tables – our most popular wedding chairs are our limewash Chiavari chair followed by our rustic oak cross back chair, both of which look fantastic at country weddings.  If you're having a tipi wedding in the Lake District, why not also check out our rustic table and bench sets for that more informal look and finish.
Event furniture hire Lake District has never been simpler than with Blue Sky Event Hire.  All you need to do is browse our range of furniture rentals for the Lake District on our website and let us know what you need, when you need it and for how long, and we'll do the rest!  Our team is primed ready to assist you in whatever way they can, so don't hesitate in contacting us today! After all, we're sure you will find what you are looking for in our Lake District event hire product range.
Chair Hire Lake District
By far, the most popular lines here at Blue Sky Event Hire for Lake District event hire are chair hire along with table hire.  That's because weddings in particular call for tables and chairs for hire in large quantities.  When it comes to the tables, work out your seating plan in terms of how many guests you want seated around each table – you can then calculate the number of tables required along with the number of chairs you need to rent.
As the premier chair hire company Lake District, Blue Sky Event Hire prides itself on the providing our clients with the very best.  Wedding chairs don't always have to be the classic Chiavari design.  After all, brides and grooms are always looking to differentiate their wedding from the rest and personalise it as much as possible.  If this is you, why not check out our Napoleon chairs, cross back chairs or even Tolix chairs, all of which bring something different to the party.
For professional events, our Rio chairs and ISO chairs provide you with the perfect mix of chairs for the day and chairs for the evening. These are both stackable chairs and for indoor use only.
If you need to rent chairs Lake District, then you need look no further than our range here at Blue Sky Event Hire where our team work tirelessly to bring you the best range in the area.
For larger or more bulky items, why not benefit from our affordable delivery and collection service into and out of the Lake District, providing you with a hassle-free solution.
Why don't you find out what makes Blue Sky Event Hire the best chair hire company in your area today!
Catering Equipment Hire Lake District
One of the most popular sectors within our range of Lake District event hire is that of catering equipment hire Lake District.  Due to the number of weddings and events that take place, professional caterers often need to rent temporary catering equipment in a wide range of products.
It might be that you need to hire all the heavy-duty professional catering equipment Lake District to kit out your temporary kitchen in full, or perhaps you only need to hire a small amount of equipment as the bride and groom want you to serve canapés on the lawn prior to the wedding reception whilst they are having their photos taken.
Whichever scenario it is, you can always count on the range here at Blue Sky Event Hire to provide what you need for catering appliances, kitchen equipment and food serving equipment.
Lake District catering equipment rental has never been simpler.  Our team is always on hand to provide you with an exemplary service, drawing on their years of experience in the industry.  Why don't you benefit from this by calling us today and talking through your requirements and ideas in more detail.
Lake District Event Hire
Contact us today – we look forward to working with you on your next event, so why don't YOU benefit from our range of Lake District event products in the same way that event professionals around the region already do! After all, Lake District event hire has never been simpler than with Blue Sky!