Event Furniture Hire Peak District
As well as the stunning Yorkshire Dales to the North, to the south of our HQ lies the beautiful Peak District – yet another area of outstanding natural beauty and an area which is rich in wonderful wedding venues which are always popular with brides and grooms.  It's no surprise, therefore, that Peak District event hire is a popular choice with many.  As well as there being a lot of stately home-type wedding venues in the Peak District, there's also a huge amount of countryside, farmland and designated spaces where marquee weddings can take place.  Think of that warm summer evening with a view across the open countryside – what better place to hold a wedding.  If you've hired a marquee, then you may also need to hire marquee furniture and there's certainly no better place to do this than Blue Sky Event Hire.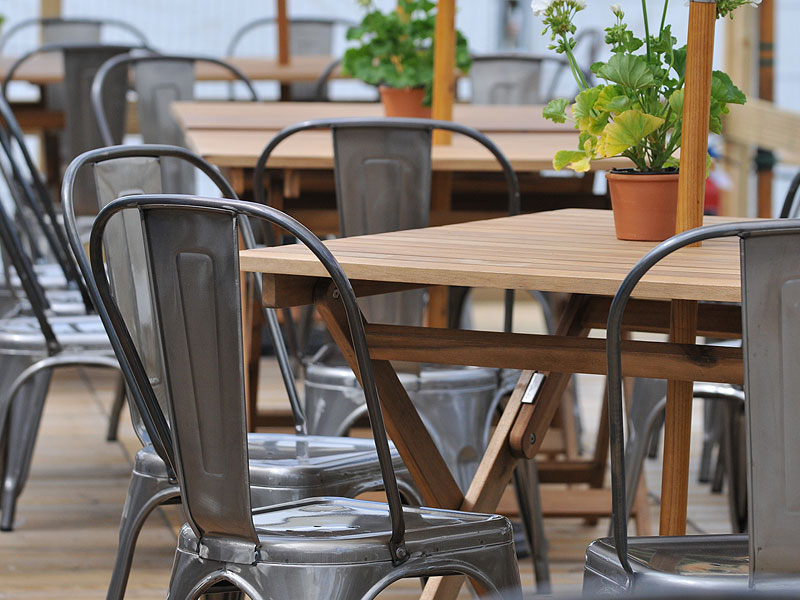 So, what do you need to hire for your marquee?  Certainly tables and chairs are a must.  With regards to tables, you'll most likely need to hire round wedding tables for your guests and a top table for the bridal party and what about a small round table for the wedding cake!  All tables for hire from Blue Sky Event Hire have linen options associated with them in white, ivory or black, so take your pick depending upon your event.
As for wedding chair hire in the Peak District, choose from our huge range of wedding chairs including Chiavari chair hire, Napoleon chair hire and rustic cross back chair hire, all of which can be accessorised with organza ties and bows.  And then, once you've sorted your guest seating arrangements, don't forget the obligatory dance floor rental and portable bars so that everyone can enjoy a drink.  It's also a good idea to go one step further and consider other Peak District furniture hire options such as outdoor rattan furniture, sofas and armchairs and even outdoor seating and patio heaters, for instance, so that your guests can enjoy the view in the open air!
Of course, the Peak District is not solely about weddings.  There are some stunning towns in this area which are home to some dynamic and successful businesses, many of whom will also need to hire event furniture for exhibitions, conferences, trade shows, product launch events and so on.  If this is the case, then you can do so right here online at Blue Sky Event Hire where we offer the complete range of conference chairs, poseur tables and stools, lounge furniture, coffee tables and much more to help you furnish your event space in a professional manner which reflects your brand image and values. Peak District event hire has never been easier!
If you are located in the Peak District or lucky enough to be getting married at one of its stunning destinations, then why not check out our range of temporary event furniture rental here online at Blue Sky Event Hire.  Our expert team are ready and waiting to help you every step of the way.  Furniture hire in the Peak District has never been simpler!
Chair Hire Peak District
Blue Sky Event Hire is perfectly positioned to provide a comprehensive chair rental service in the stunning Peak District.  Whether you need to hire wedding chairs, conference chairs, executive chairs for smart hospitality events or whatever your chair hire requirements, just take a few moments to browse our range here online and the chances are that you will find what you are looking for.
We have one of the most extensive ranges of dining and banqueting chairs in the region – choose from the most popular range of Chiavari chairs for hire in the Peak District as well as our Napoleon chairs and rustic cross back wedding chairs which are very much on trend at the moment. Chairs are just a small part of our Peak District event hire range so take a few moments to browse our complete online range.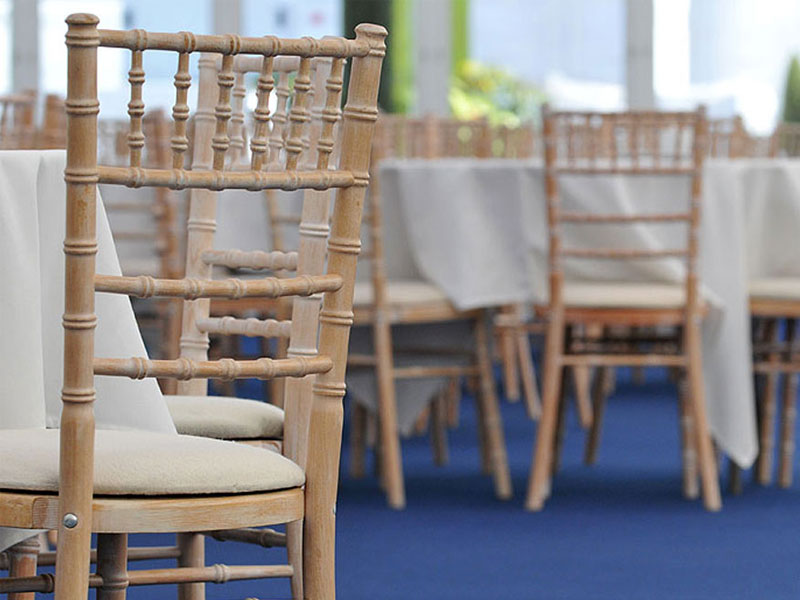 As for conference chairs, our range of ISO chairs which have cushioned upholstery are always a popular choice and our exciting Rio chairs bring something else to the party with these being available in large quantities in a choice of colour options.  Who said chairs are boring!  Choose from our range of different coloured fabric options, and we even have faux leather options at the same time.
Peak District chair hire is a speciality of ours here at Blue Sky Event Hire and our team will be delighted to share their expert advice with you whenever you need it.  Why not also benefit from our affordable delivery and collection service to and from your wedding or event venue in the Peak District, leaving your order in the hands of the experts and enabling you to concentrate on the finer detail of your event to help make it the best ever!
Why not take a few moments to browse our current range of chairs for hire in the Peak District and make your selection – you won't be disappointed!
Catering Equipment Hire Peak District
With the large volume of events and weddings that take place across the Peak District throughout the year, it stands to reason that catering equipment hire Peak District will be popular, as most events need some form of catering!  Whether it's a celebratory gala dinner laid on by the Duke and Duchess of Devonshire in the stunning surroundings of Chatsworth House, or a buffet lunch for benefactors and sponsors at Buxton Opera House, your catering teams can either top up their existing catering resource for additional numbers, or hire in the complete catering kitchen for your upcoming event or occasion.
Heavy-duty catering appliances are available to hire today from Blue Sky Event Hire in a whole range of product types from water baths through to electric turbo ovens.  We also offer refrigerated trailers and freezers along with glass fronted fridges to stand beside the bar or under the bar.  All our powered catering equipment is fully PAT or LPG tested in between hires to ensure that our clients in the Peak District receive the very best equipment hire for catering, right first time.  Peak District event hire has never been easier!
After all, there's nothing worse than equipment that arrives in poor condition and, worse still, that doesn't even work.  Furthermore, all our powered catering equipment comes with a user guide for your safe and efficient use of the appliance which should be read prior to use.
Peak District catering equipment rental has never been simpler than with the experts here at Blue Sky Event Hire.  Whether you are catering for thousands, hundreds or just a small event, rest assured that you can hire everything you need from us, at great prices, and with the complete service solution.
Peak District Event Hire
Clients around your region put their faith in Blue Sky Event Hire, safe in the knowledge that we will deliver when we say we will delivery, no ifs or buts.  Whatever your catering equipment rental requirements, contact us today and enjoy a seamless hire experience when it comes to Peak District event hire.