Event Furniture Hire Lancashire
The county of Lancashire plays host to a wide variety of event venues and so it's no surprise that orders for event furniture hire in Lancashire provide one of the most popular routes for our transport teams across the year.
There are some fabulous towns in the county including Lancaster, Blackburn, Burnley and Preston, whilst not forgetting Blackpool which is home to some prestigious and diverse events. It goes without saying, therefore, that Lancashire event hire is a popular choice throughout the year.
Many events in Lancashire, whether they are weddings, corporate occasions, festivals and simply garden parties at home, often require event furniture rental in Lancashire and that's where Blue Sky Event Hire comes into its own from our base in North Yorkshire.  It's only a hop, skip and a jump into Lancashire and so our transport charges are competitive and affordable.
Temporary furniture hire Lancashire of course is not just about tables and chairs, though these products within our range are the most popular, it has to be said.  Think of graduation ceremonies at Lancaster University, food and drink festivals or outdoor theatres and concerts that take place across Lancashire – especially during the summer months for obvious reasons when it comes to outdoor events! – and you can understand why hire equipment such as trestle tables, chairs and other equipment is so popular.  For events such as these, outdoor furniture hire Lancashire is also a popular choice as it's important to cater for every eventuality with the weather.  Check out our folding Samsonite chairs and also our Deluxe folding chairs which can be used both indoors and outdoors as part of our Lancashire event hire range here online at Blue Sky.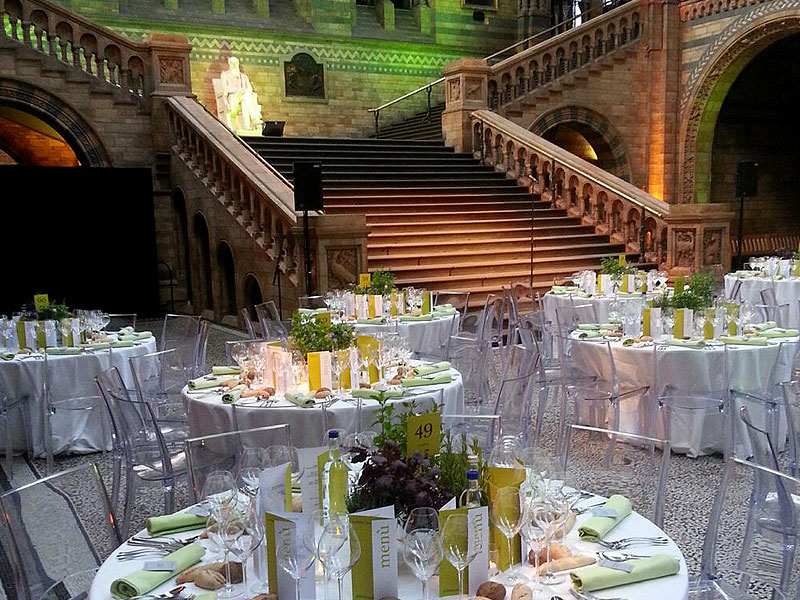 Weddings in Lancashire are often beautiful occasions, and so chairs and tables are also needed here so why not check out our range of chair and table hire Lancashire as well as other furniture hire products such as portable bar hire Lancashire, dance floor hire Lancashire, stools and poseur table hire Lancashire.  Our dance floors in particular are always in demand as they come in sections which piece together so you can create the size of dance floor you need at your wedding venue.  Of course, this is dependent upon the available space as well as the number of guests you are expecting, but if you need any guidance on this, don't hesitate to call one of our expert team who will be delighted to share their wealth of experience with you!
One of the areas of furniture hire in which we excel is lounge furniture.  Cube stools, sofas and armchairs are all available in a variety of styles and materials such as leather and velvet, as well as different colours to suit your specific event styling.  For bulkier items such as these, our logistics team can deliver and collect to and from your event venue with the minimum of fuss, and so when it comes to sofa hire Lancashire, don't let the fact that they are large items put you off!
Rest assured that clients around your region turn to the best event furniture hire company in Lancashire time and time again as they put their faith in us, and we deliver.  For the best products, best furniture hire Lancashire and the best prices, browse and hire online today with the team at Blue Sky Event Hire with our Lancashire event hire range – you won't be disappointed!
Chair Hire Lancashire
It goes without saying that chair hire Lancashire is by far and away the most popular product segment here at Blue Sky Event Hire for that region, as it is across the rest of the business.
The reason for this is quite simple – almost all events, whatever their type, need some sort of chair rental, especially if it's just an event 'space' that you are operating in as the event professional. OK, if you're holding your wedding in a hotel, they might throw in some chairs as part of your package, but many brides and grooms still want to hire the classic Chiavari chairs Lancashire so that they have the very best chairs rather than some chairs that might have been sitting around for years.
Lancashire chair hire is one of our specialities, and we're able to offer Chiavari wedding chairs in different colours, starting with the classic limewash chiavari chairs through to natural and even gold for luxury weddings and events.  There's nothing to say, of course, that you HAVE to choose Chiavari chairs for your wedding – our rustic cross back chair hire Lancashire, for instance, is very much on-trend at the moment and popular with brides and grooms looking for something different, as are our rustic benches and tables for tipi and marquee weddings.  Tipi wedding furniture hire is certainly booming in popularity and marquee furniture hire Lancashire never disappoints!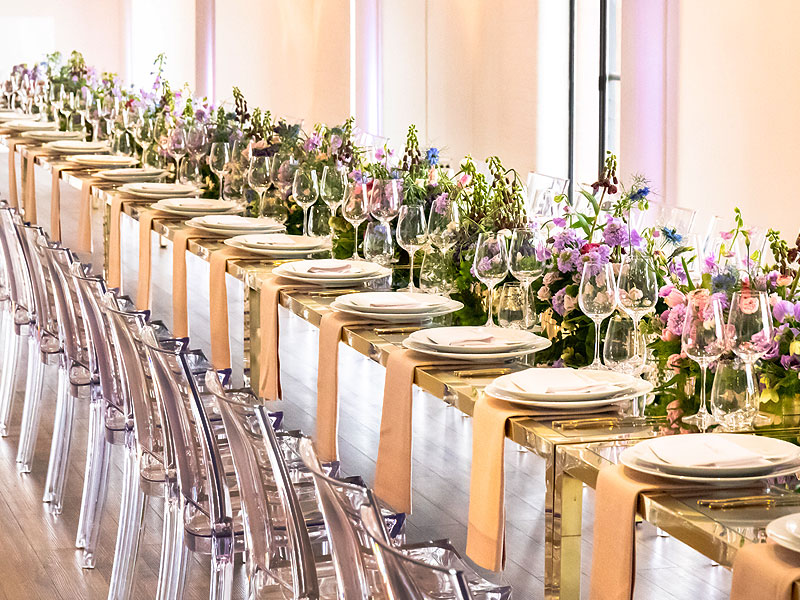 Of course, it's not just weddings that drive demand for chair rental Lancashire as there is a whole host of other events that need to hire chairs that take place throughout the year.  This includes conferences, seminars, business networking events, exhibitions and other professional events.  The word professional is all important here and the requirement here is certainly not for banqueting chairs but more so for cushioned conference chairs such as our ISO chairs, for instance, on a polished chrome frame.  Straight away, these look the part with a stylish finish and go a long way to reflecting the quality of blue-chip brands and others.  And then, if you need to hire chairs for the after-event party in the evening, check out our Rio chairs and stools which are available in a range of different colours and finishes to again tie in with your brand identity.
Quality is paramount when it comes to chair hire in Lancashire and here at Blue Sky Event Hire we often shout about the fact that our chairs undergo some valuable TLC in between hires to ensure that our clients receive the very best chairs, right first time.  We understand that that chairs do get scratched and worn from time to time when they are out on hire.  This doesn't mean, however, that you should be settling for second best. This is why you should choose the best chair hire company in Lancashire for your requirements.  The team here at Blue Sky Event Hire is ready and waiting to provide you with a seamless service when it comes to chair rental Lancashire and we always enjoy sharing our knowledge, passion and expertise when it comes to help event planners achieve their goals.  So, if you think "I need to find a chair hire company near me", then look no further – you've found us!
Catering Equipment Hire Lancashire
With the sheer volume of temporary events that take place in Lancashire, it will come as no surprise that catering equipment hire Lancashire is popular, being as the vast majority of these events will require some form of catering.  And with Blue Sky, Lancashire event hire has never been easier!
Whether you're holding a conference in a hotel or a tipi wedding, your guests will expect some form of hospitality so whoever you have commissioned to produce your catering, always make sure they have the correct catering equipment in the quantities they need to create their magic!  Any chef worth their salt will tell you that their catering equipment and appliances need to be in great working condition, with the right range of appliances for their temporary kitchen so that they can run an efficient and effective operation!
Professional catering equipment rental Lancashire is a speciality of ours, providing catering teams with both electric and gas catering appliances for not just cooking but also for serving and almost everything they could possibly for their behind the scenes catering kitchen.
Temporary catering hire Lancashire has never been simpler, so why not check out our range of appliances which includes deep fat fryers, electric turn fan ovens, hot cupboards, mobile serveries, sous vides and much more for professional catering teams. Why don't YOU benefit from our Lancashire event range in the same way that other event professionals already do around your region.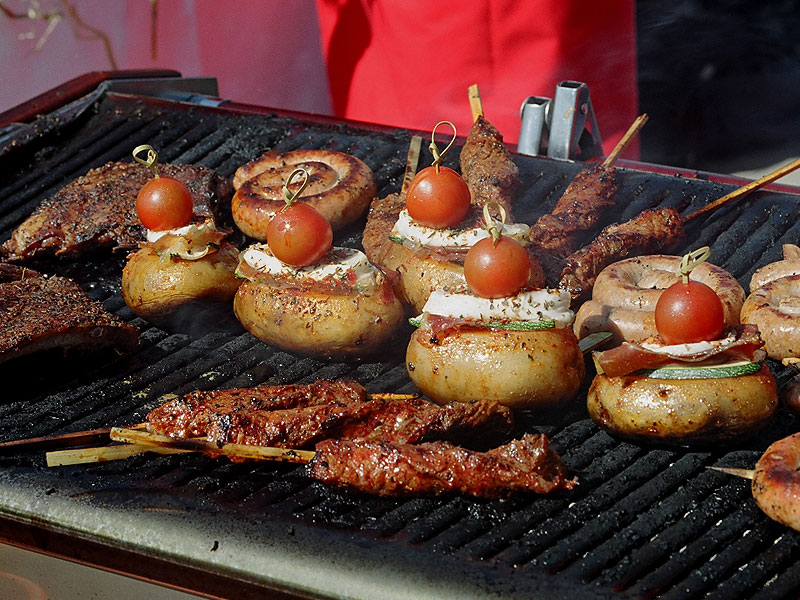 Catering equipment rental in Lancashire here at Blue Sky Event Hire means more to us that just catering appliances, however.  You'll also want your catering teams to be presenting their food in the best way possible and this includes serving to tables with stainless steel trays, slate platters and other serving dishes.  And what about tableware such as crockery hire Lancashire, cutlery hire and glassware hire Lancashire, all of which is vitally important to create the right impression with your guests.  Successful event planning is all about attention to detail and so always make sure you are meticulous with your planning…and always have a plan B up your sleeve for if things don't quite go according to plan!
When you need to rent catering equipment in Lancashire, you can be confident in the service on offer from our expert team here at Blue Sky Event Hire.  We have years of experience in the field, and all our powered catering equipment is either PAT or LPG tested to ensure it is in great working order when it arrives with you.  Operating and safety guides also accompany this powered catering equipment so please do read these before using the appliance to ensure your safe and efficient use.
Lancashire Event Hire
Browse and place your order with Blue Sky Event Hire and our Lancashire event hire range of hire equipment – we very much look forward to working with you on your upcoming catering event! After all, Lancashire event hire has never been simpler!