Event Furniture Hire Merseyside
The metropolitan county of Merseyside in the North West is a vibrant and energetic region, with lots of events taking place throughout the year.  Liverpool is famous for a number of reasons, including The Beatles and the fact that it is home to two Premier League clubs in Liverpool FC and Everton FC.  Fondly known as 'scousers' you can always be sure of a friendly welcome in the city of Liverpool and across Merseyside as a whole. Merseyside event hire is a popular choice throughout the year.
Merseyside also plays host to a number of iconic event venues and wedding venues, many of which call on Blue Sky Event Hire's service for event furniture hire Merseyside.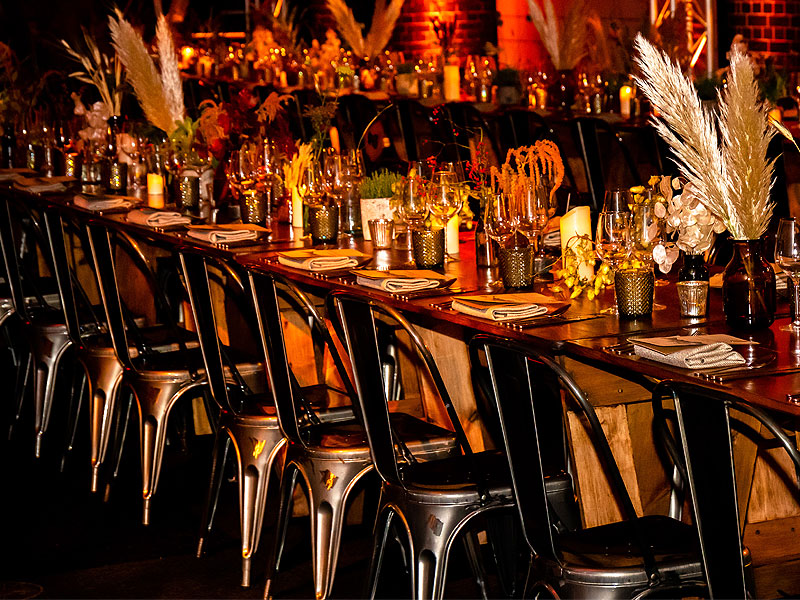 When it comes to wedding furniture hire Merseyside, if you need to hire to furnish your wedding space then there's no better place to start than checking out our range here online and having a chat with one of our expert team who have a wealth of experience in supplying brides and grooms with event furniture.  Once you've decided on your venue and finalised guest numbers, then you'll be in a position to starting hiring furniture in Merseyside.  Why not start with your table and chair hire requirements based on a seating plan – and remember, people like to sit with people they know at a wedding! Dance floor hire Merseyside is a popular line here at Blue Sky Event hire especially our white dance floors for weddings as these come in sections which you simply piece together to create the dance floor size you need.
Of course, before you place your order for Merseyside event hire products, a site survey or two by you to your wedding venue might be in order as once you've got your tables and chairs, how much space is left for the dance floor?  Also, how about hiring a stage so that the bride and groom and immediate family members can be seated at the front on the top table.  At the same time, if you need to rent portable bars Merseyside then rest assured that you'll find what you need here at Blue Sky Event Hire along with all the associated bar accessories and glassware to provide your bar staff with all the tools they need to provide a fast and efficient service – no one likes to queue at the bar during a wedding celebration!
And it's not just wedding furniture hire Merseyside that is popular here at Blue Sky Event Hire – yes weddings are always going on but if you spend a couple of moments thinking about the types of events that take place across the region each year, you'll understand why our range of event furniture rental in Merseyside is such a popular choice.  Outdoor theatres, festivals, corporate hospitality events, team building days, sports events, fêtes, carnivals, garden parties and simple birthday and anniversary parties at home, for instance all require temporary event furniture hire in Liverpool, Merseyside and beyond.
Other venues in the county of Merseyside that may require event furniture include education establishments such as schools, colleges and universities such as Liverpool Hope University, Liverpool John Moores University and the University of Liverpool, for examples.  Freshers' weeks and graduation weeks are big occasions for these venues and so hire equipment such as reusable plastic cups for outdoor celebrations, folding chairs for outdoors, trestle tables for gowns and mortar boards and so on are always in demand. Our range of Merseyside event hire really is diverse!
Put simply, if you need to rent furniture in Liverpool or Merseyside, you can be safe in the knowledge that the team here at Blue Sky Event Hire are ready and waiting to service your requirements with a seamless hire experience at a great price.  We take delight in sharing our wealth of experience with our clients, established and new, so why don't you contact us today via our website or over the phone – we'll be delighted to assist.
Chair Hire Merseyside
With most temporary events needing to provide some sort of seating solution for guests, it will be no surprise that chair hire Liverpool and chair hire Merseyside are always popular.
Think of exhibitions, for instance, at the ACC Liverpool.  This is a vast event space, used for music concerts, exhibitions, trade shows, meetings and conferences. Large volumes of guests and delegates descend on the ACC for either single or multi-day events.  Conferences and exhibitions, for instance, require seating in large numbers, and these need to be matching chair hire products as well-being professionally styled to create the right impression.
Companies pay a lot of money to hold their annual conference at places such as the ACC, and so they will want to ensure that the quality of their chair hire reflects their brand identity and values.  Why not check out ISO chairs for corporate events in Merseyside or alternatively our range of Rio chairs and stools which you can hire in different colours and in fabric or leather.  With a chrome frame, these stylish and modern chairs really do look the part!
For outdoor theatre and concerts in city centres, for instance, we can also help.  Merseyside chair hire has never been simpler for events such as these with both our folding Samsonite chairs and our deluxe folding chairs coming into their own.  These are very similar chairs in the fact that they both fold and are available in large quantities, with the main difference being that the deluxe chair is wider and deeper and so provides a more comfortable seating option. Rest assured that you'll find what you need with our Merseyside event hire range.
In addition, the deluxe version is perforated and so don't worry if it rains 10 minutes before your guests start arriving – you don't need to go round and wipe water off your chairs!  All our chair hire in Merseyside products are on our website for a reason!  This also applies to festivals in Merseyside of course such as Creamfields and Pride festivals, for instance, where you might also want to check out our range of reusable plastic cups for events.
And that leaves our extensive range of wedding chairs for hire in Liverpool and Merseyside.  Few companies are able to compete with our range chair rentals in the region which includes that classic Chiavari chair hire and Napoleon chairs along with our rustic cross back wedding chairs which are bang on-trend at the moment.  The great thing about these wedding chairs is that you can choose your seat pad colour from our available range, helping to match up your wedding furniture with your existing décor or colour theme.
When the time comes for you to rent chairs Merseyside, you can be confident in the fact that clients return to Blue Sky Event Hire time after time for their chair rental requirements.  Simply key in "chair hire near me" and we'll come up, offering you the best products at the best prices, all backed up by our best service promise.  Why not take a few moments now to browse our available range of Liverpool chair hire along with our wider Merseyside event hire range and much more here online and get in contact – we'll be delighted to work with you on your upcoming event or occasion!
Catering Equipment Hire Merseyside
With such a volume of events taking place in Merseyside of all different types and sizes, it will be no surprise for you to learn that catering equipment hire Liverpool and across Merseyside is a popular choice amongst our clients around the region.
Whatever the type of event, from small family birthday or anniversary celebration at home or in the local village hall, to larger scale food and drink festivals through to mass catering Christmas parties at large event arenas, for example, where hundreds and thousands of people are being catered for, here at Blue Sky Event Hire we have the complete range from which you can choose.
For that village hall party, choose our electric water boilers, tea cups and saucers and so on.  For the food and drink festivals, choose from our range of gas cooking appliances and also the mandatory hand wash unit and hand sanitiser stations, and for the mass catering events, we offer trailer fridges and freezers along with heavy duty catering appliances that are all PAT or LPG tested. Merseyside event hire has never been easier!
By providing your catering teams with the best catering equipment hire Merseyside products, you are half way to them producing a stunning dining event.  All equipment arrives in great working order and come with operating and safety guides to facilitate your safe and efficient use.  Then there's the serving platters and dishes, all of which fall into our range of equipment hire for catering events in Merseyside and beyond.
Merseyside Event Hire
If you are a professional caterer needing to hire catering equipment Liverpool and across Merseyside, then you need look no further than our range here at Blue Sky Event Hire.  We have the range, the quality, the prices and the expert service to help you create fantastic dining events.  Contact us today because, after all, Merseyside event hire has never been easier than with Blue Sky Events!