Well… summer is quickly approaching and here at Blue Sky we are very much looking to wave goodbye to this horrid weather and will welcome some sunshine with open arms!
but summer also means one big thing for us….. Events galore!
When planning your outdoor event remember to consider Refrigeration, whether its bar fridges or our larger fridge trailers. Our units are suitable for any outdoor event, even in the middle of a field!
Our Fridge and Freezer trailers are the ideal for outside catering and bar events such as weddings, shows, private functions, festivals and much more and because they are trailer mounted we can position them in even the trickiest of spots!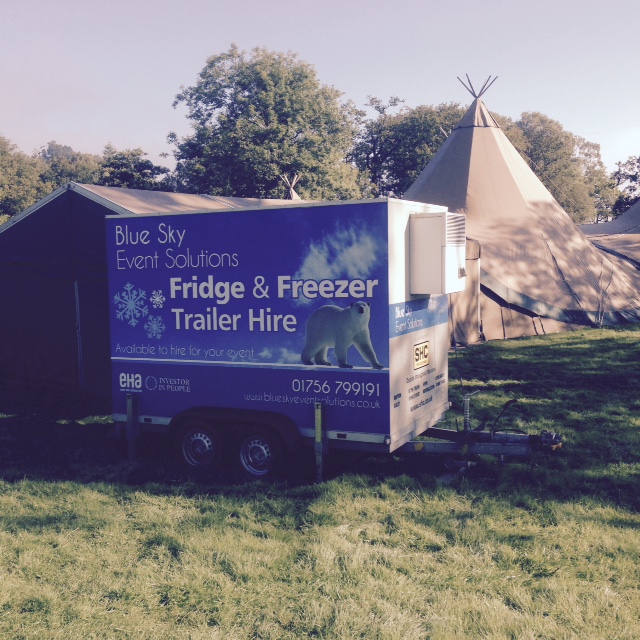 Please call the office on 01535 280299 or email info@blueskyeventhire.co.uk and a member of our friendly team can help you